Services
We build 3D models of any space using the latest hi- tech equipment.
3D Interactive Walkthrough
We create photorealistic 3D models in which the visitor may manually navigate "walkthrough" around.
Experience the real 3D high resolution photography with virtual reality goggles. Get inside the space and look around the venues, buildings, interiors or any space.
Publish your 3D or VR space in Google Street View and have the opportunity to share your space with millions of visitors.
Create realistic architectural floor plans (with 99% accuracy) of the space for all floors or each floor separately.
Have a custom made tour video of your space along with the dollhouse and particular areas you would like to highlight.
Industries
Commercial Real Estate
Attract potential byers for properties, showing off the spaces, floor plan, architecture through the 3D Model. Increase your bookings faster by qualifying prospective tenants before they walk through the door.
Cultural Spaces
Draw visitors to new exhibits, or show off stunning architecture. Spaces are a meaningful, emotionally engaging way to experience venues online.
Travel, Hospitality & Event Planning
Give visitors a real feel for their experience before they even arrive. When catering to a remote audience, 3D Model Spaces can make your accommodations stand out.
Retail & Restaurants
Show off your establishment and provide a preview of what customers can expect.
Construction, Architecture & Civil Engineering
Streamline workflows, engage stakeholders, and document every step of your project.
Commercial Insurance 
Adjusters can now capture detailed loss data in visually rich, immersive 3D. Team members can walk damaged properties as if they were there, taking measurements and capturing images.
Content Marketers
3D Spaces are changing the game of driving web traffic and gaining consumer mindshare. Put your agency on the cutting edge of immersive storytelling, whether you're promoting a venue, launching a product, or building an established brand.
News & Entertainment
Enhance stories and drive eyeballs by immersing your audience completely.
FAQs
Q: What is a model space?
It is a complete, three-dimensional representation of a real-world location created from 2D imagery and 3D data. A Model Space can be navigated on a desktop or mobile web browser, and in virtual reality through VR Goggles. The model space hosted inside the cloud creates a complete 3D media ecosystem for businesses to leverage 3D models of real places for many purposes (property marketing, construction, facilities management, and news/entertainment).
Q: Do I get any other assets from my 3D space?
Depending on your needs, you can use a 3D Space to generate 2D print and digital photography, video, and more. If interested in the architectural aspect, you can request an OBJ file, or a point cloud of the space. Construction and engineering customers can request specific parts of the model to be tagged with information (say, materials and media)
Q: Can outdoor areas be captured?
The technology used can capture High Resolution exterior areas separately as panoramic still photographs. These views are 2D panorama images that users can view in all different directions. 360° Views can be seen through 3D Showcase along with the rest of your 3D Space. However, a 360º View is not aligned like a normal scan at the moment.
Q: How long does it take to scan a typical home?
It entirely depends on the space layout. Sometimes a small space is captured slower than a large one due to variables such as having many obstacles in the room. A raw prediction would be that a 100cm2 space takes between 1-2 hours of shooting (styling excluded).
Q: Can I I highlight key features, make punch-lists, or add other information to my spaces?
Yes, and this is reccomended! Upon request, tags can be added so specific parts can be annotated with helpful descriptions, prices, hyperlinks or other resources. These are links to real points within the 3D model.
About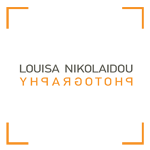 Virtually, official service provider of Matterport Inc. in Greece, is composed by a team of professionals who specialise in a plethora of photography activities. Virtually offers clients truly customised solutions for visually promoting their needs. All team members have different backgrounds with common interest photography and latest technologies. Having undertaken many challenging assignments, we proudly hold a strong client base. 
The team is led by Louisa Nikolaidou, an architectural and interiors photographer with studies in Informations Systems ( Louisa Nikolaidou Photography ). Louisa Nikolaidou Photography provides the full stream of architectural photography services, which include styling and photography, video, post-production and drone photography and video.